DemoPad Designer
Control System Design Software
A PC-based software engineered for the creation and design of powerful, bespoke iOS or Android control system applications.
Whether you are creating software only solutions, integrating third party manufacturers and or utilising the Centro range of products, Designer gives you the creative power and control you need.
Before you order, choose your location
Per User, Per Year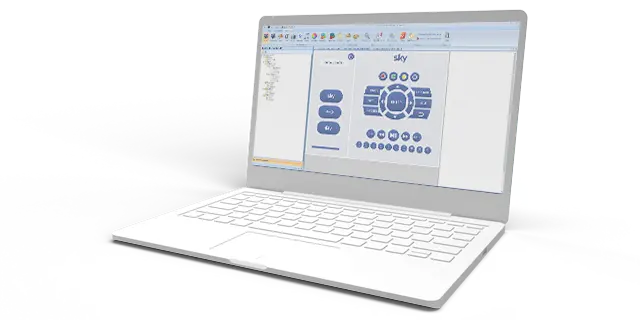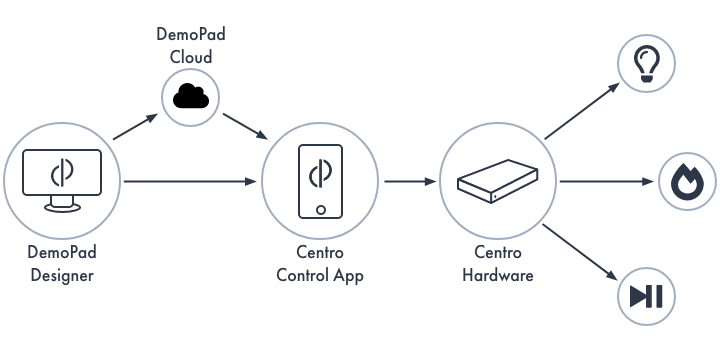 Integrates with DemoPad Cloud
---
Store your projects on our DemoPad Cloud platform and deploy them with a QR code. Designer itself doesn't require an internet connection
Complex Control Capabilites
---
Using a range of data types, operations and commands you can build your control system exactly the way you like it
Free Graphics Packs and Customisation
---
Designer comes with a range of Graphics to build your UI with. You can also use your own imagery for a truly bespoke app
Updates and Feature Releases
---
We're constantly working to improve our software, bringing frequent releases with new features for you to enjoy
3rd Party Support
---
Designer and the Centro Control App are compatible with an extensive range of control devices. An in-app purchase is required if a Centro isn't used in the installation.
What's new?
---
Latest Version: v3.104
New Feature: Optional automatic project and firmware cloud updates to Centro-8M